Marc-Antoine Mathieu – Gefangener der Träume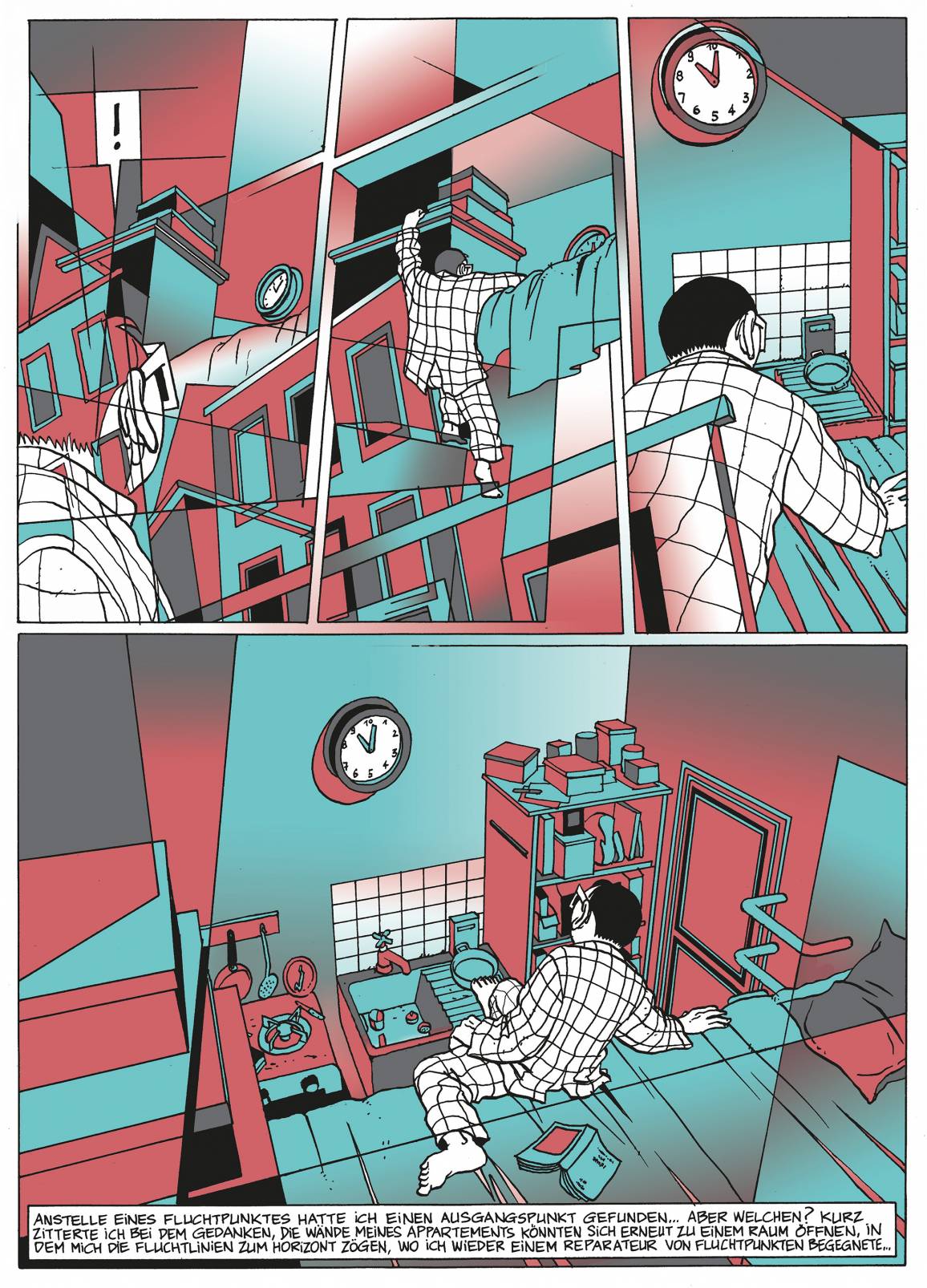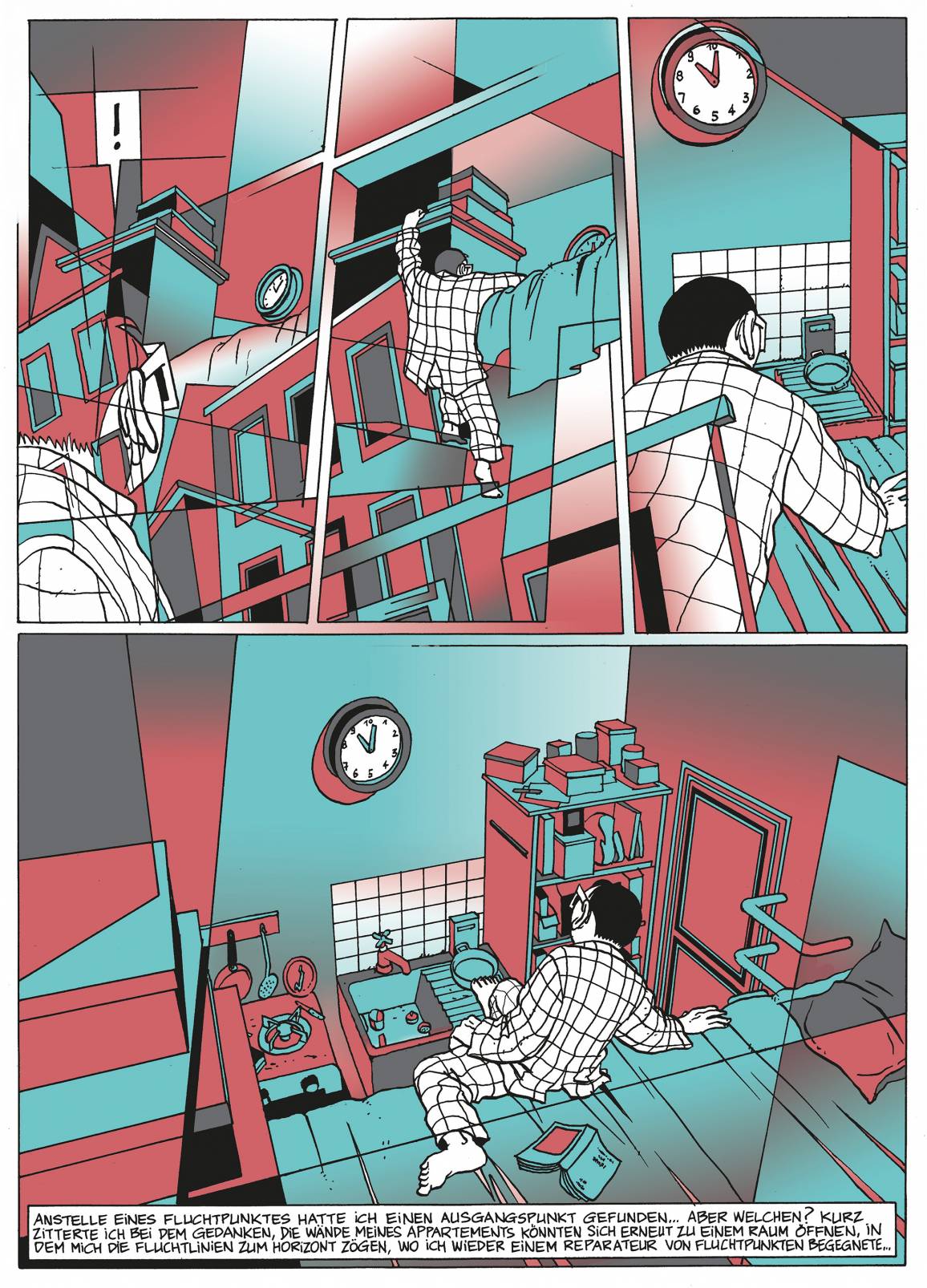 © Marc-Antoine Mathieu / Reprodukt
Marc-Antoine Mathieu – Gefangener der Träume
31 May to 17 JuneKunstpalais
Opening Hours:
Tue–Sun 10 a.m.–6 p.m., Wed 10 a.m.–8 p.m., closed on Mondays
Special opening hours – 31 May to 3 June: Thu 12 p.m.–7 p.m., Fri/Sat 10 a.m.–7 p.m., Sun 10 a.m.–6 p.m.
Tickets: 4,– / con. 2,– Euro
free entrance with festival ticket/pass!
The works of the French illustrator, author and screenwriter Marc-Antoine Mathieu – considered one of the most unusual and innovative comic artists of the present day – transport the viewer to surreal dream worlds and skilfully designed spaces of thought at the boundary between illusion and reality. The Frenchman creates works of the utmost precision, whose captivating complexity and enigmatic nature are enhanced by a masterful interplay between different visual and linguistic levels. As well as presenting original drawings from a series of Mathieu's albums, the exhibition in the Kunstpalais places a special focus on unusual spatial installations, animated productions and short films, as well as Mathieu's experiments in the world of virtual and augmented reality.

An exhibition in cooperation with Erlangen Kunstpalais