Die drei ??? – Das Dorf der Teufel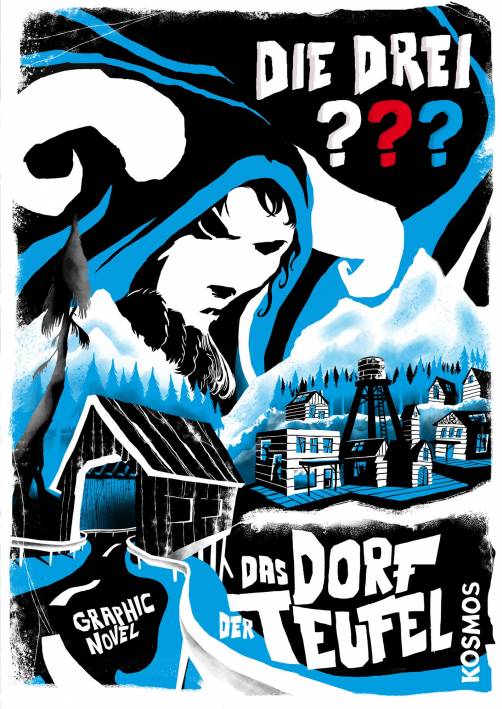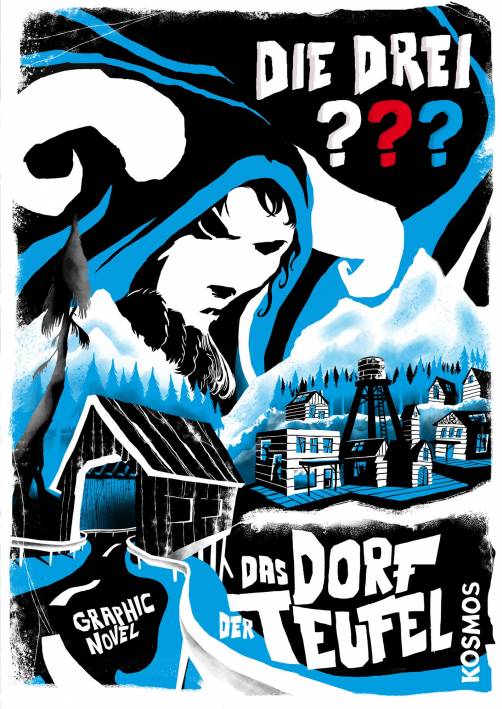 © Christopher Tauber (Illustrations) / Kosmos Verlag
Die drei ??? – Das Dorf der TeufelbyIvar Leon Menger, John Beckmann, Christopher Tauber
Kosmos Verlag
The graphic novelisation of Die drei ??? reinvents one of the most popular crime series for children and young adults in the comic-strip format. Whereas the "old" stories featured a cover compellingly illustrated by Aiga Rasch, it is now the entire story that is translated into a sequence of images drawn by Christopher Tauber. Writing duties are shared between Ivar Leon Menger and John Beckmann, completing a trio that recounts exciting new adventures featuring a foreword and afterword by none other than Alfred Hitchcock.
In Das Dorf der Teufel, Justus Jonas (first detective), Peter Shaw (second detective) and Bob Andrews (research and archives) help the chauffeur Morton look for a missing friend. The search leads the four of them to a village in Redwood Falls, seemingly straight out of the 19th century, with echoes of the Amish communities in the US where time has stood still.
The story, which takes countless twists as the young investigators dig deeper into the case, is told in a variety of panel layouts frequently depicting single or double spread scenes. The drawings and text complement each other perfectly, immersing the reader in the world of the three canny detectives as they pursue their enquiries while sometimes also navigating complications of a more personal nature. An exciting romp for kids and teens, as well as adults who grew up on the original series.